SURFACE PREPARATION
The reinforcing bar is fed through a wheelabrator. This process both cleans the bar as well as creates a profile for the epoxy coating to adhere to.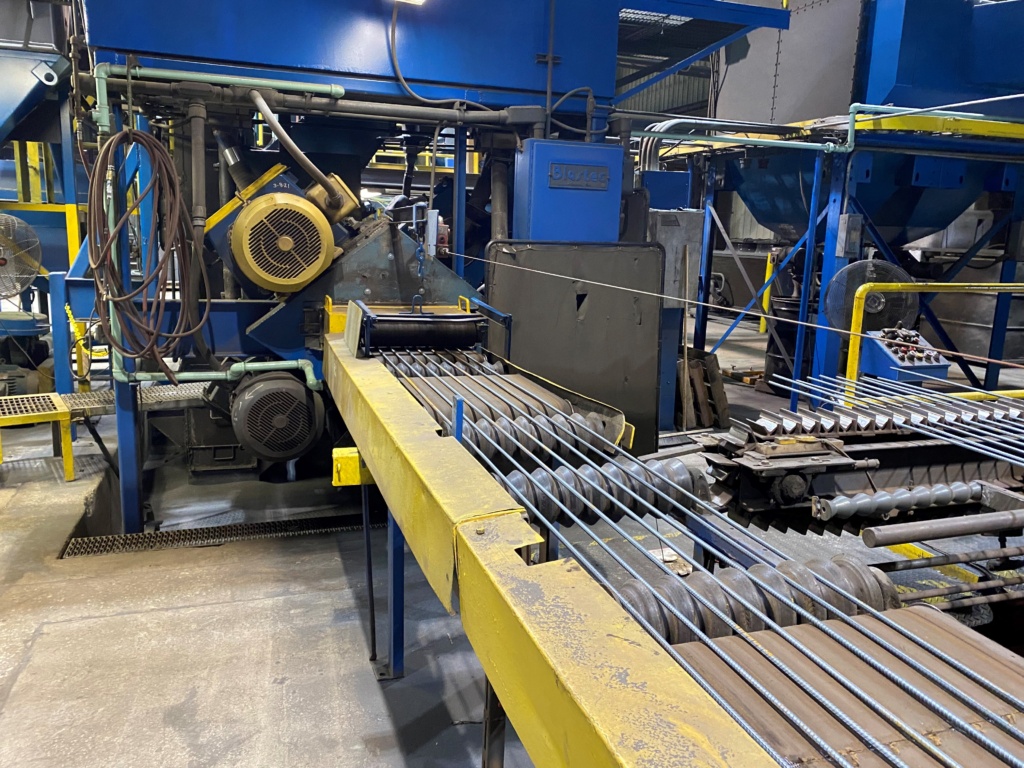 CLEAN BAR
The clean rebar exits the wheelabrator. Tests are performed multiple times a day to ensure specifications are met. The product is now ready to be heated.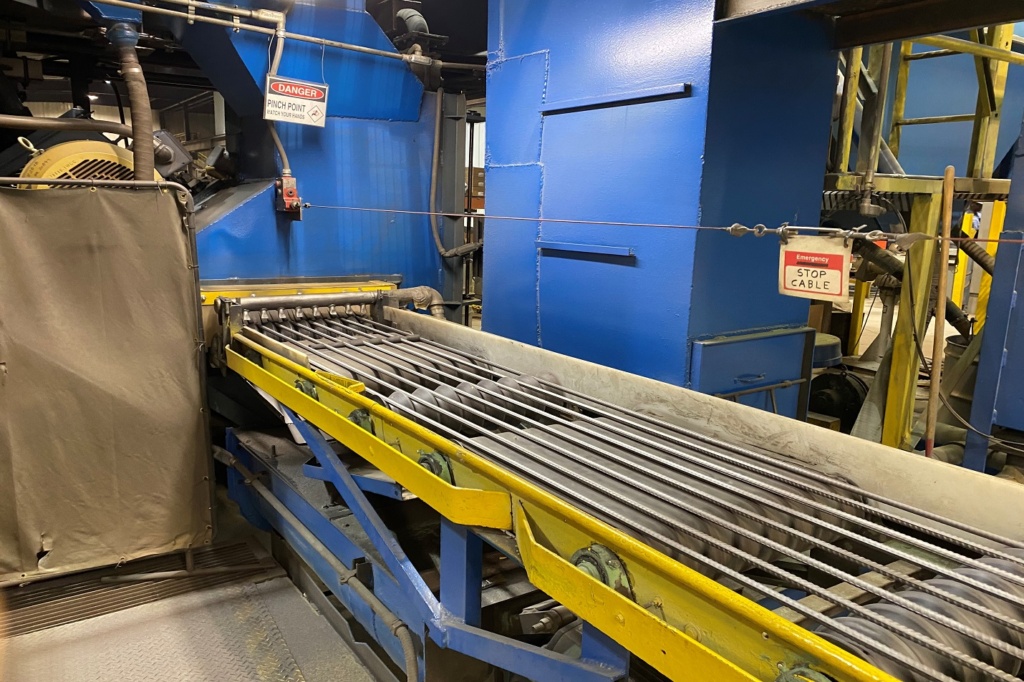 HEATING & POWDER APPLICATION
Induction coil towers heat the pieces of rebar to powder specifications. Temperature is constantly being observed electronically.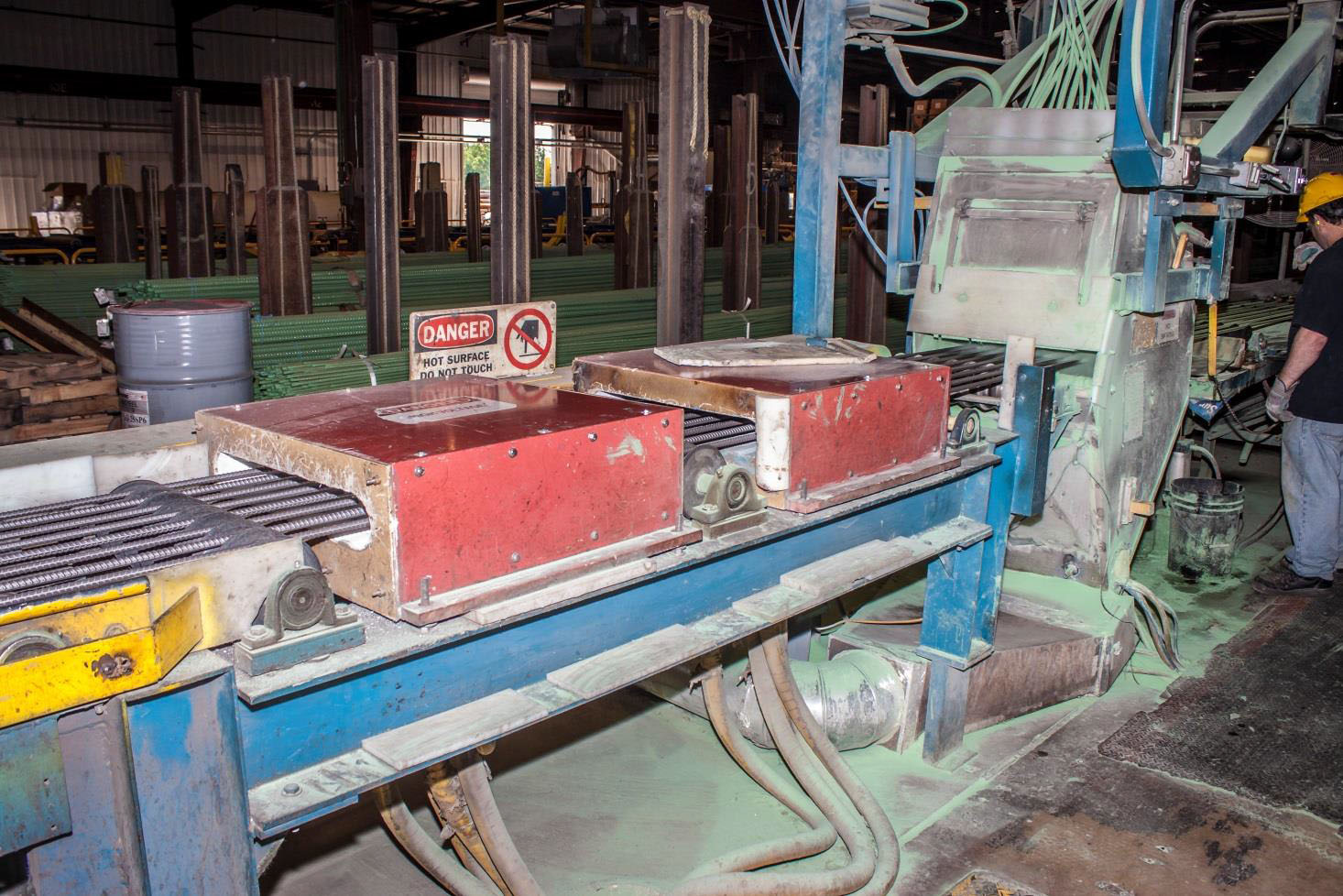 Epoxy powder is applied using numerous guns. The guns can be adjusted to apply the correct millage.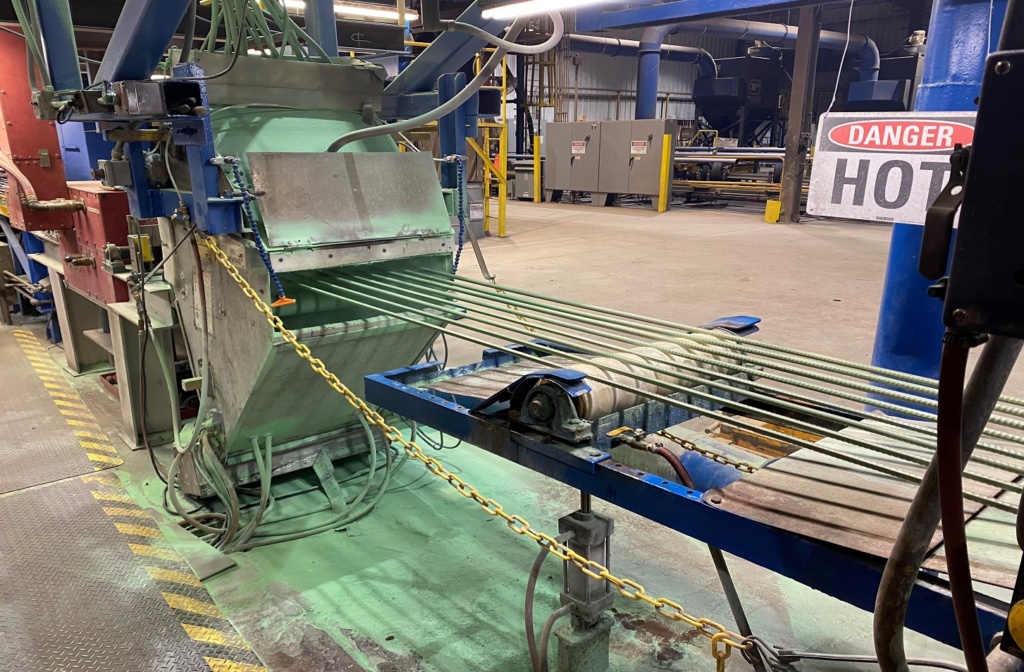 COOLING AND INSPECTION
The rebar is cooled in a quench tank. This process cools it so that it can be tested for holidays & correct coating thickness. Multiple samples are taken daily to test the coating for Cathodic Disbondment as well as defects from the stress of bending.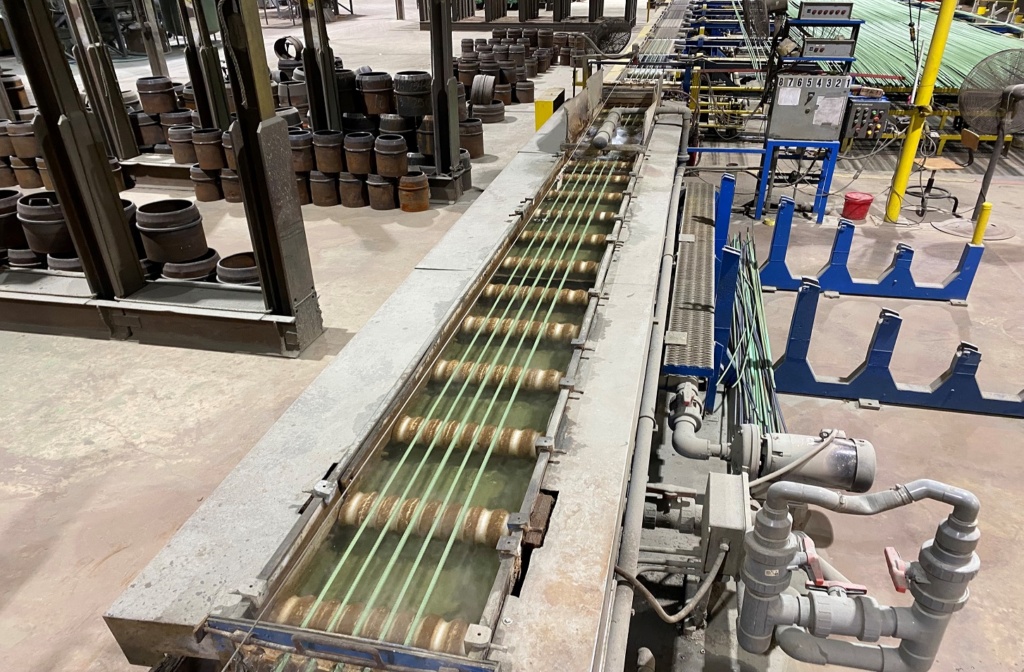 Our plant can coat rebar sizes:
#3 / .375" Diameter to #18 / 2.257" Diameter
Lengths 20' to 60'
As well as Smooth Dowel sizes:
½" Diameter to 2" Diameter
Bundles are counted out to fill orders or stock quantities. A conveyor system keeps things moving along, while cranes transport the bundles.